Today's update is HUGE!! There is a lot in this one so sit back a check it all out. We'll start small with the list of Bug Fixes.
Bug Fixes
Core - subscription/pause bugs fixed.
Grow - Bug fix where client phone numbers would not automatically sync between Core and Grow CRM
Core - Bug fix where sessions tied to billing availability were not matching the bill date
Core - Payment forecast report fixed to include all upcoming payments in the current month.
Core - Payment forecast report removed pending cancel and pending pause plans
Core - Payment forecast report for next month now includes tax in the line totals
Core - Payment forecast report fixed to not include comp payments value in upcoming forecast
Core - Bug fix where emails that are meant to be sent to all admin are only being sent to one admin
Train - Workouts programmed in Train will now show in the PushPress Member app workouts section
Core - Bug fix where check in limit counter did not display error popup when the limit was exceeded on billing by period plans
Core - added new logging for tracking of bounced emails for engineering team
New Features
Core -
Super small addition to the PushPress Core dashboard, but HUGE when it comes to receiving updates from the team. This little notification let you know when have posted imported info, system updates, or other super cool things!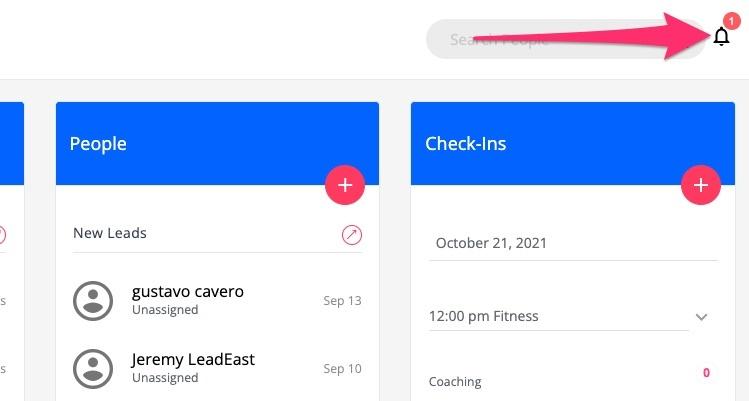 Core - You can now create a new plan with limited check-ins and have those reset on the billing date. Check out more in the below video.
Core - The next phase of our Communications update is here! Allows users to edit automatic emails and create additional emails based on automatic triggers. Includes workflow editor and smart fields for customizing emails.